Songs of Hope podcasts for 7 Sep 2014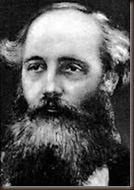 Listen again to the podcasts for Songs of Hope for 7 Sep 2014. They include the story of James Clerk Maxwell, a genius who worked out the relationship between magnetism, electricity and light.
The hymns podcast includes the following hymns:
When I survey – St Michaels singers
From heaven you came – St Michaels singers
God be in my head – Harry Secombe
The prayer podcast is Psalm 1 "The way to happiness". It is read by Max McLean
Also listen to Kevin Pedersen's second talk on work entitled "Is what you do who you are?"
The second-last podcast is a one hour Songs of Hope program for 7 September 2014 – one hour of Christian music.
The Spotlight podcast features Tasmanian Christian band "BMG Pattern" with Brendon Stanborough and the song "Not Long".
Podcast (2): Download
Subscribe: RSS
Podcast (3): Download
Subscribe: RSS
Podcast (4): Download
Subscribe: RSS
Podcast (5): Download
Subscribe: RSS
Podcast (6): Download
Subscribe: RSS
Podcast (7): Download
Subscribe: RSS
Podcast: Download
Subscribe: RSS
Songs of Hope website: http://songsofhope883.com
Related Posts: