Songs of Hope songs podcast 7/2/16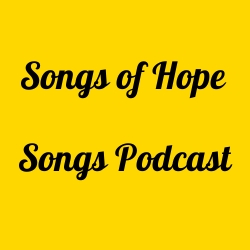 Listen again to Songs of Hope Christian songs podcast for 7/2/16. Songs include:
Lord I give you my heart – Hillsong
That was then, this is now – Josh Wilson
God is the strength of my heart – Eugene Greco
The one hour podcast features Christian News Bulletin and the story of school chaplain David Larkin
Words for Life for 7Feb2016 was by Rev Mark Durie. His talk title is "From the ordinary to the extra-ordinary". Talk time is 22 minutes.
Podcast (2): Download
Subscribe: RSS
Podcast (3): Download
Subscribe: RSS
Podcast (4): Download
Subscribe: RSS
Podcast: Download
Subscribe: RSS
Songs of Hope website: http://songsofhope883.com
Related Posts: