Dennis Earl interview with Mark Copolov on Purple Haze – Podcast (1 hour 03 mins)
Melbourne singer songwriter and successful businessman Dennis Earl recently founded the International Children's Music Fund. The fund was set-up to provide underprivileged children with the opportunity of receiving a two-year scholarship in music tuition.Life was very difficult for Dennis as a child. His entertainment came from his own imagination. His parents were very cold, unemotional people, particularly his father who bordered on cruel. A vivid memory Dennis has was working at the local theatre as a lolly boy at the age of eleven, aiming to save enough money to buy his first guitar. Much to his disappointment, when he finally purchased the acoustic guitar, his father forbade him to play it inside the house.
At age fourteen, with no secondary school education, Dennis's mother sent him to work at the local mall in Heidelberg.  As soon as he was earning a weekly wage as a junior salesperson, the little amount he was allowed to keep went toward singing lessons with classical vocal coach Leo Collins. "Once again my father forced me outside the house to practice my singing scales. I remember him laughing at me – telling me I was no good.  This planted a strong desire in me to prove him wrong.  Because of distance and financial restraints, unfortunately my singing lessons came to an abrupt end"
 Dennis recently released his first album of original music aptly titled It's My Time – profits from the sale of the CD through the International Children's Music Fund website will also be donated to the fund. " I came to to realise that there are so many disadvantaged children (as I was), and it is for this reason that I have formed a non for profit organisation by the name of International Children's Music Fund. My dream is to create with time, a worldwide foundation that allows underprivileged children access to music lessons through a Two-year scholarship. "Now that I have a successful business, I'm in a position to give back to the community.  Underprivileged children (as I was) deserve an opportunity to follow their musical dreams and it is my wish that the fund helps them achieve this.
The International Children's Music Fund has already secured a number of corporate sponsors to help fund this cause.  It is our belief this Fund will be well supported locally and Internationally, not only by sponsors within the music industry, but also a variety of well known, successful artists that have a desire to nurture up and coming musical talent".
 The International Childrens Music Fund : http://internationalchildrensmusicfund.org.au/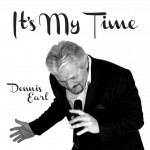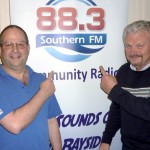 Mark and Dennis
Click play below to hear the show in full.
Podcast: Download
Subscribe: RSS
Purple Haze is sponsored by Classic Cars with Character
Related Posts: