Purple Haze – Podcast – Mark Copolov with guests Greg Evans, Colleen Hewett, Dennis Smith & new cds (2 hours)
In this recent interview, Mark had 'live in the studio' top Australian entrepreneur Dennis Smith, who talked about some of the dozens of international artists he has brought to Australia to tour, ranging from Tina Turner to Cliff Richard.
Greg Evans, TV & radio personality phoned in to talk about his new career as a marriage celebrant & also Greg also reminisced about his many years in the entertainment industry, which included hosting TV shows Blind Date & Perfect Match, as well as his many years in radio.
Colleen Hewett phoned in to talk about her new cd & upcoming appearance in the Go Show 50th Anniversary concert tour.
Mark spun tracks from new cds by : Russell Morris, Marcia Hines, Joe Camilleri, Paul Anka & Sheryl Crow.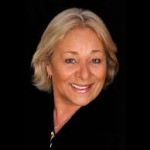 Colleen Hewett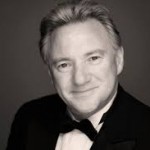 Greg Evans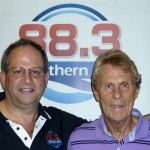 Mark with Dennis Smith
Purple Haze is sponsored by Classic Cars with Character
Related Posts: