Russell Morris and Mark Copolov 'live in the studio' interview/Podcast – Purple Haze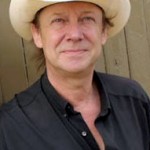 Iconic Australian iconic singer & songwriter Russell Morris was  Mark Copolov's special guest 'live in the studio' on Wednesday October 31st for Mark's version of 'Purple Haze'.  In this podcast, an edited version of that show,  Russell talks about his new cd 'Sharkmouth', a project inspired by Australian gangsters & some Aussie legends from the 1920/30s era. Russell wrote or co-wrote every track.
Russell will also talk about his contribution to the 'Long Way To The Top' cd & dvd set, as well as some of his classic hits from his double cd set 'The Real Thing' including 'The Real Thing' 'The Wings Of An Eagle' and 'Hot Love' to name a few.
Russell also brought in his acoustic guitar & played some songs 'live'.
During his long & incredibly successful career, Russell has achieved 5 Top 10 hits & in 2008 was inducted into the ARIA Hall Of Fame for his wonderful contribution to the Australian music industry.
Russell's official website is at : http://au.myspace.com/russellmorrisfanpage
To round this podcast up to exactly 2 hours, it finishes off with two Burns, Cotton & Morris songs 'One Start' & 'If This Is Love'
You can listen to and/or download the Podcast using the below podcast player.
Podcast: Download
Subscribe: RSS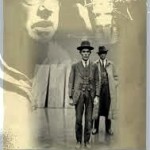 'Sharkmouth' cd
Photos from the night (Wednesday October 31st, 2012) :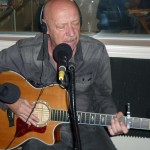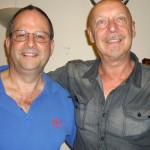 Mark and Russell
Website details :
88.3 Southern fm : www.southernfm.com.au
Mark Copolov : www.mcopolov.com
Other podcasts by Mark Copolov include :
– interviews with Micky Dolenz, Paul Anka, David Essex, Daryl Braithwaite, Gene McDaniels, Mike Heatley, Andy Timmons, 'Live In The Studio #1 & #2 (misc. local acts)'
The End!
Purple Haze is sponsored by Classic Cars with Character
Related Posts: