Federation Day 1 January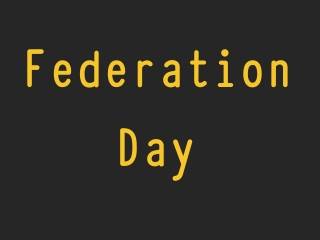 1 January is Australia's Federation Day. On 1 January 1901, Australia was proclaimed a federation of states, called the Commonwealth of Australia. On this day Australia's constitution came into operation, and the first Governor-General (Lord Hopetoun) and Prime Minister (Edmund Barton) were sworn into office at a special ceremony in Centennial Park in Sydney. Thousands attended.
Songs of Hope will have a special segment to celebrate Federation Day at 8:30am next Sunday 4 January 2015 on Southern FM 88.3.
Related Posts: