Songs of Hope – Australia Day Edition – Podcast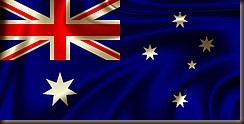 Listen again to one hour of special Australia Day Christian songs. This is the Songs of Hope program for 26 January 2014. Each state is represented by artists singing traditional and modern Christian songs to praise God. The highlight is Neil Williams singing "God bless Australia" at the end. And that song is the second podcast.
Podcast (2): Download
Subscribe: RSS
Podcast: Download
Subscribe: RSS
Click the play button for the audio or download. Play time is one hour.
Songs of Hope website: http://songsofhope883.com
Related Posts: