What is St Valentines Day about?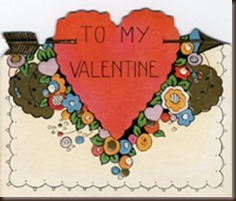 1. Listen again to the story of St Valentines Day from "Songs of Hope" 13 July 2014 in the "Christians who made a difference" segment. Broadcast on Southern FM 88.3 at 8:45am.
2. The second podcast is the Songs of Hope hymns podcast for 2014 07 13. Hymns include modern arrangements of:
Praise my soul – Graham Kendrick
Rock of ages – Josh Rumble
Saviour like a shepherd – Leigh Nash
3. Listen to one hour of Christian praise and worship music
4. Last Sunday's Words for Life were by Rev Kevin Pedersen of Ormond Anglican Church in Melbourne. The talk is all about how David handled revenge and the title of the talk is "David the worshipper". Broadcast on Southern FM 88.3 on 2014 07 13.
Podcast (2): Download
Podcast (3): Download
Podcast (4): Download
Podcast: Download
Click the play button for the audio or right click download to download.
Songs of Hope website: http://songsofhope883.com
Related Posts: